GENERAL DATA
Architect: O'Connell East
Developer: Zena Ltd – Olympian Homes
Main Contractor: RG Group
Airspace Protection Lighting: High Intensity ICAO Type-A
TECHNICAL DATA
Heights: 116m
Floor Count: 38
Materials: Concrete, Steel and Glass
CEL Aviation Lighting: CEL-HI-200-ACWGAM
THE DEVELOPMENT
Altus House is a 38-storey, student residential skyscraper in Leeds, England and was captured for High Intensity airspace protection lighting by Leeds Bradford International Airport Safeguarding.
AIRCRAFT WARNING LIGHTING
Robust High Intensity Type-A 200,000cd white CEL aviation lights compliant to CAA / EASA / ICAO regulations. GPS controlled, ModBus network, c/w additional fault monitoring and WIFI remote connectivity built-in.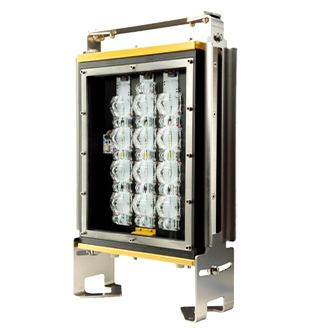 CEL-HI-200-ACW-GAM