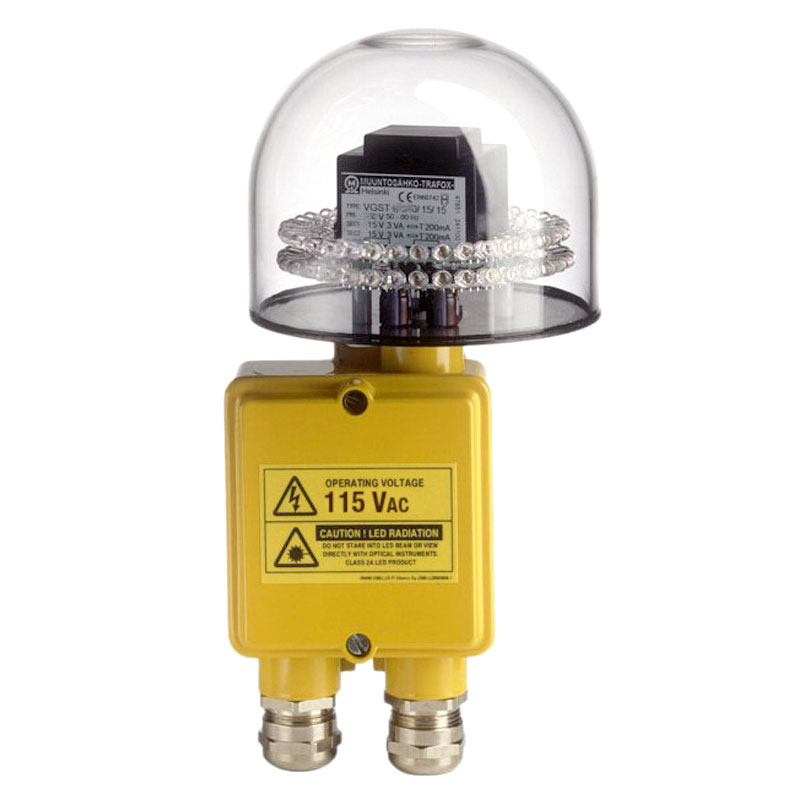 LOW INTENSITY – RED: 1ST GENERATION
– Red Low Intensity Obstacle Lights compliant to ICAO, EASA, DIO and FAA.
– Aviation lights offer built-in photocell & flasher modes.
– Applications: Aerodrome buildings, radars towers, ILS arrays, Met Masts, Tower Cranes etc…
F = Steady Burn, Photocell Flasher version also available, 110VAC also available
---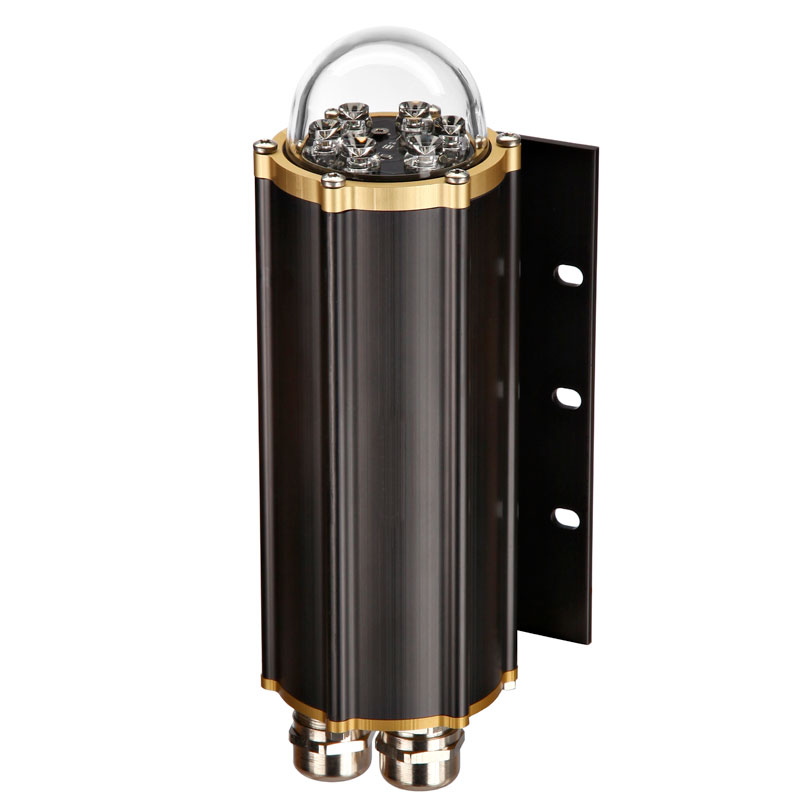 LOW INTENSITY – RED: 2ND GENERATION
– Robust Intelligent Red Low Intensity Obstruction Lights compliant to ICAO, EASA, DIO and FAA.
– Marine grade lights offer built-in, photocell & flasher modes, fault monitoring etc.
– Applications: Aerodrome buildings, radars towers, Met & Broadcast Masts, Tower Cranes etc…
F = Fixed PCFL = Photocell Flasher ACW = 110-230VAC DCW = 10-60VDC A = Built-in functions
---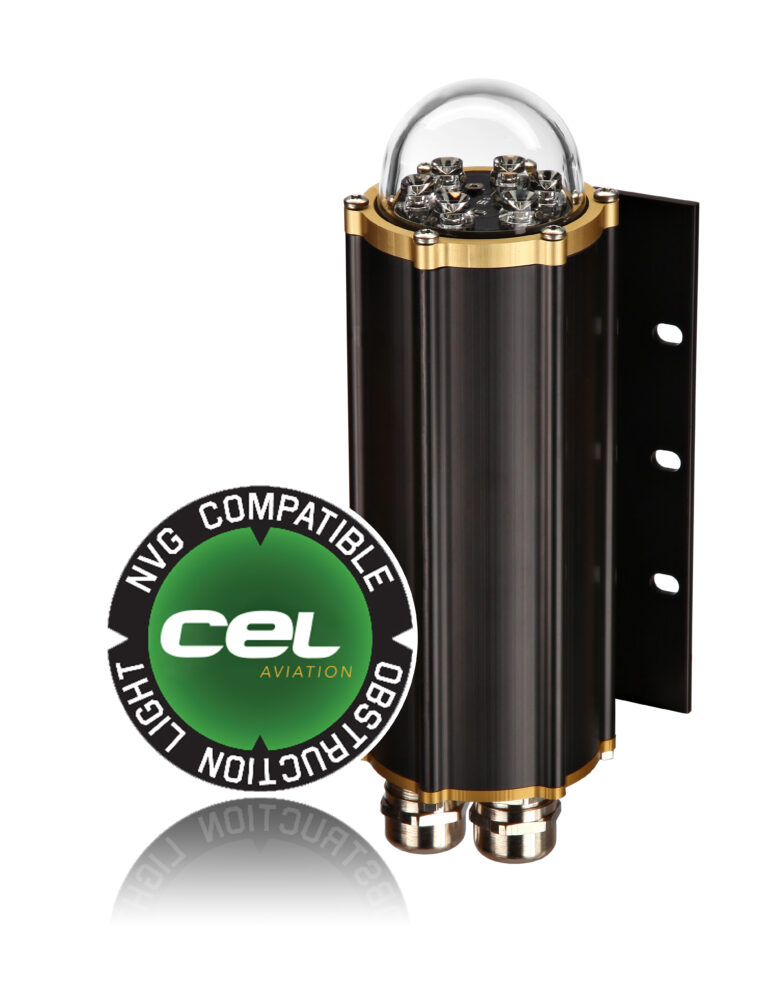 LOW INTENSITY INFRARED TYPE A-B/E
– Robust Intelligent Red Low Intensity Obstruction Lights compliant to ICAO, EASA, DIO and FAA.
– Marine grade lights offer built-in, photocell & flasher modes, fault monitoring etc.
– Applications: Aerodrome buildings, radars towers, Met & Broadcast Masts, Tower Cranes etc…
F = Fixed ACW = 110-240VAC DCW = 10-60VDC I = Modbus A = Standalone
---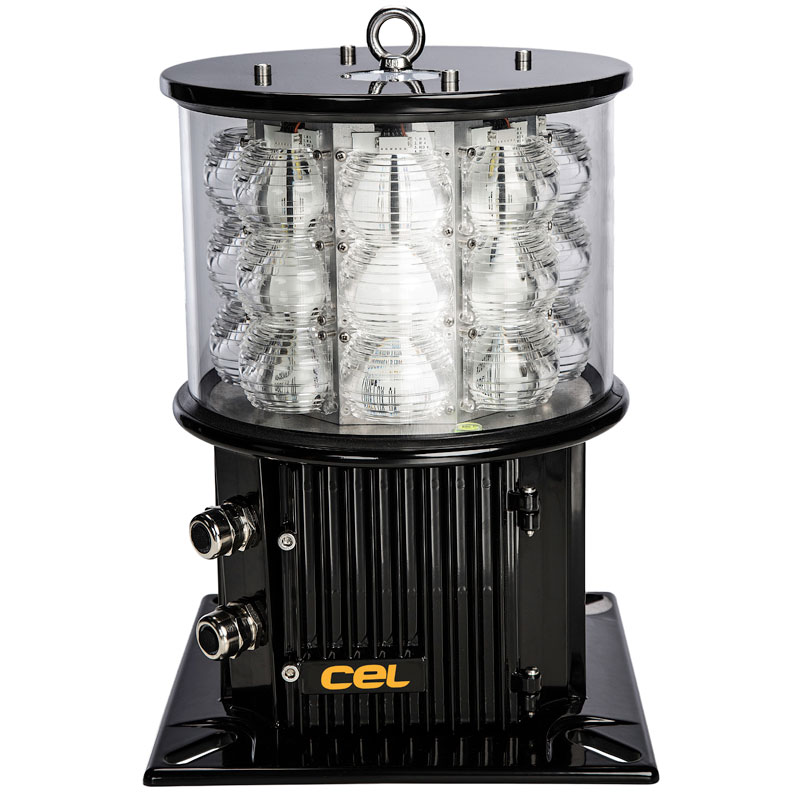 MEDIUM INTENSITY – WHITE – TYPE A-B/C
– Robust Intelligent Red & White Medium Intensity Obstacle Lights compliant to ICAO, EASA, DIO and FAA.
– Marine grade lights offer built-in Modbus intelligent network integration, GPS, photocell & flasher modes, fault monitoring etc
– Skyscrapers, Tall buildings, Wind Turbines, Broadcast Masts, Bridges, Tower Cranes etc…
20KW = 20,000cd White DCW = 10-60VDC also available
---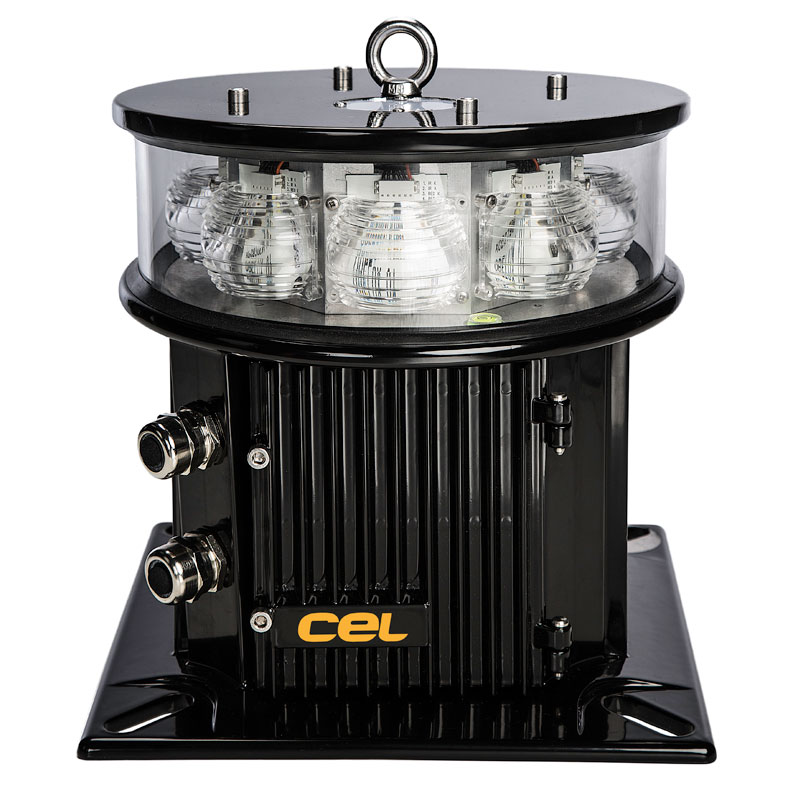 MEDIUM INTENSITY – RED – TYPE B/C
– Red Medium Intensity Obstruction Lights are fully compliant to ICAO, EASA, DIO and FAA.
– Marine grade lights offer built-in Modbus intelligent network integration, GPS, photocell & flasher modes, fault monitoring etc
– Skyscrapers, Tall buildings, Wind Turbines, Broadcast Masts, Bridges, Tower Cranes etc…
2KR = 2,000cd Red DCW = 10-60VDC also available
---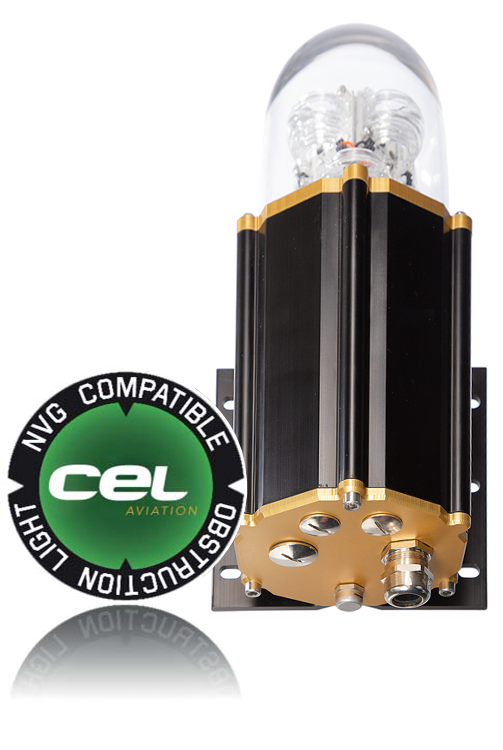 MEDIUM INTENSITY – RED – TYPE B/C
– Red Medium Intensity Obstruction Lights are fully compliant to ICAO, EASA, DIO and FAA.
– Marine grade lights offer built-in Modbus intelligent network integration, GPS, photocell & flasher modes, fault monitoring etc
– Skyscrapers, Tall buildings, Wind Turbines, Broadcast Masts, Bridges, Tower Cranes etc…
2KR = 2,000cd Red DCW = 10-60VDC also available
---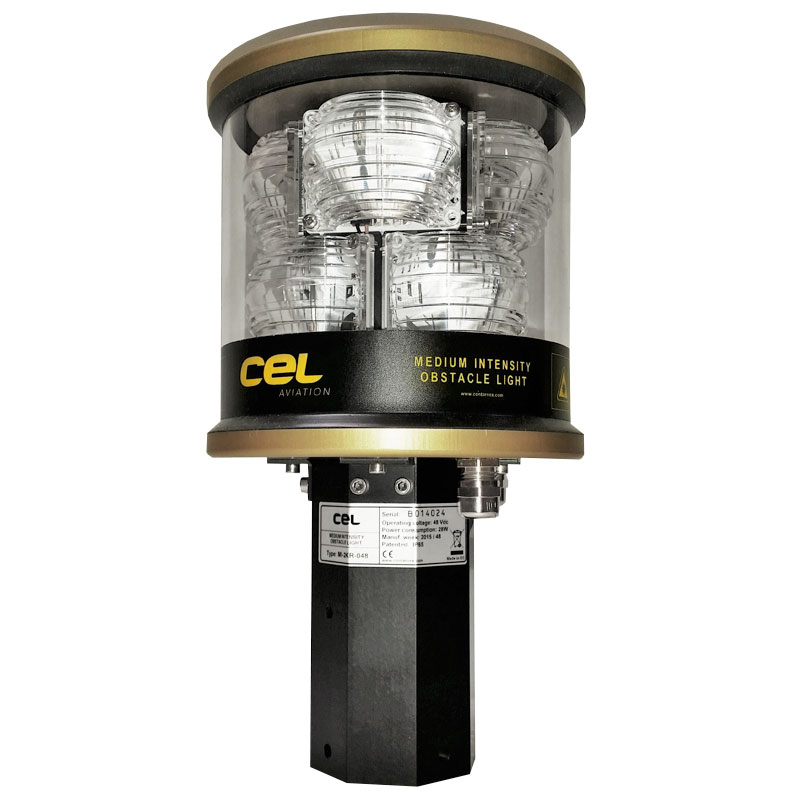 MEDIUM INTENSITY – RED – TYPE B/C
– Red Medium Intensity Obstruction Lights are fully compliant to ICAO, EASA, DIO and FAA.
– Lightweight and compact design light. Operated by external controllers.
– Skyscrapers, Tall buildings, Wind Turbines, Broadcast Masts, Bridges, Tower Cranes etc…
2KR = 2,000cd Red X = Mounting Set VDC = 12, 24, 48
---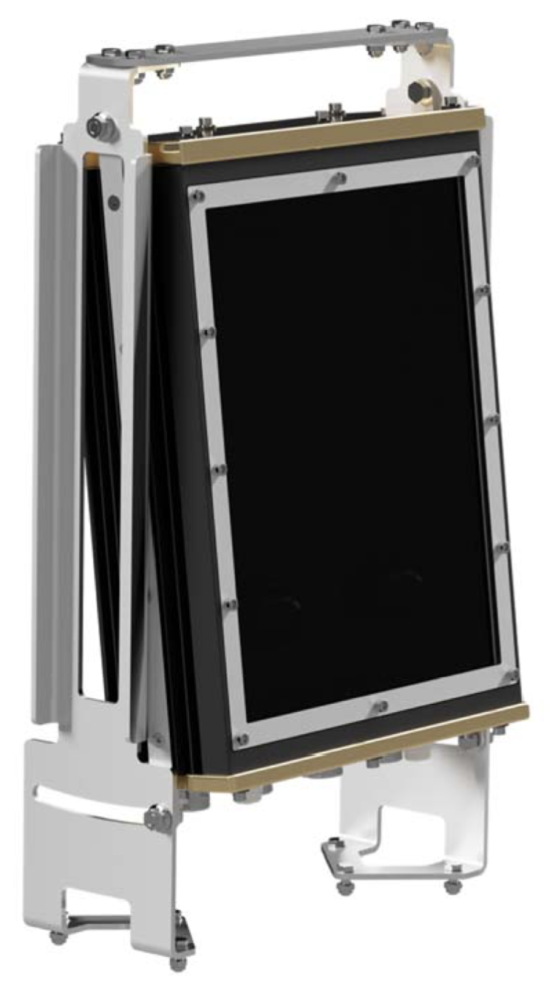 HIGH INTENSITY – WHITE/RED – TYPE A
– Robust White High Intensity Obstacle Light head fully compliant to ICAO, CAA
– Lightweight and compact design light. Operated by external controllers.
– Skyscrapers, Tall buildings, Wind Turbines, Broadcast Masts, Bridges, Tower Cranes etc…
200KW = 200,000cd White 200KWR = 200,000cd White/Red X = Mounting Set
---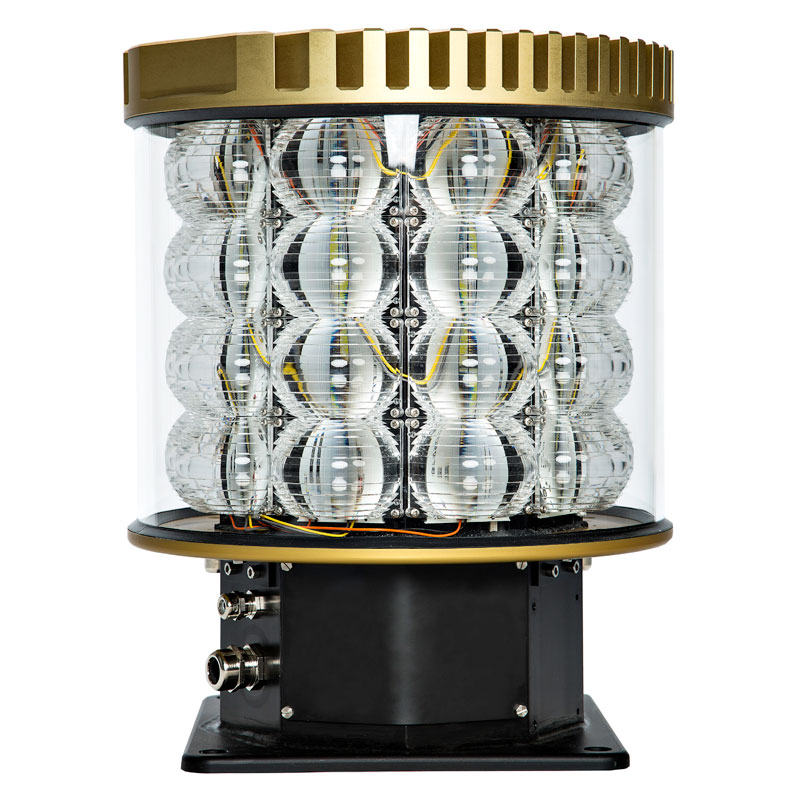 HIGH INTENSITY – WHITE/RED – TYPE B
– Robust Intelligent White High Intensity Standalone Obstruction Lights are fully compliant to ICAO, CAA.
– Marine grade lights offer built-in Modbus intelligent network integration, GPS, photocell & flasher modes, fault monitoring etc
– Skyscrapers, Tall buildings, Wind Turbines, Broadcast Masts, Bridges, Tower Cranes etc…
ACW = 110-230VAC DCW = 10-60VDC also available, A = Built-in functions
---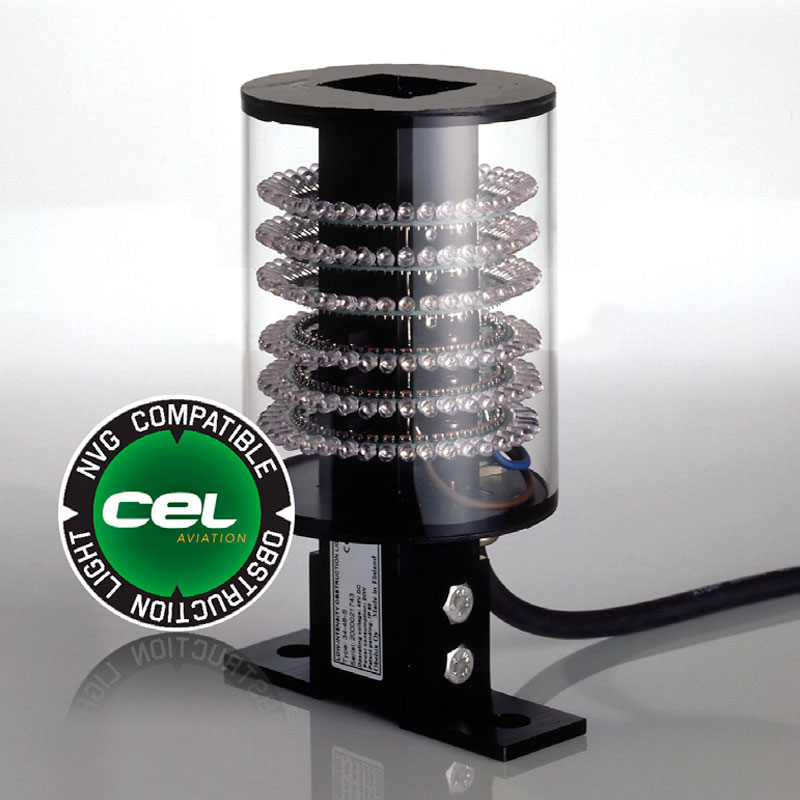 INFRARED – MOD APPROVED
– Military Approved INFRARED and visual RED Aircraft Warning Lighting that are fully compliant to DIO, ICAO, EASA regs.
– Marine grade lights offer protection to Wind Turbines, Met Masts and other vertical structures where low level military flights are conducted.
– Lights approved for use with all military issue Night Vision Goggles.
CST = Mounting Set PCFL = Photocell Flasher DCW = 10-60VDC R = Red F = Steady
---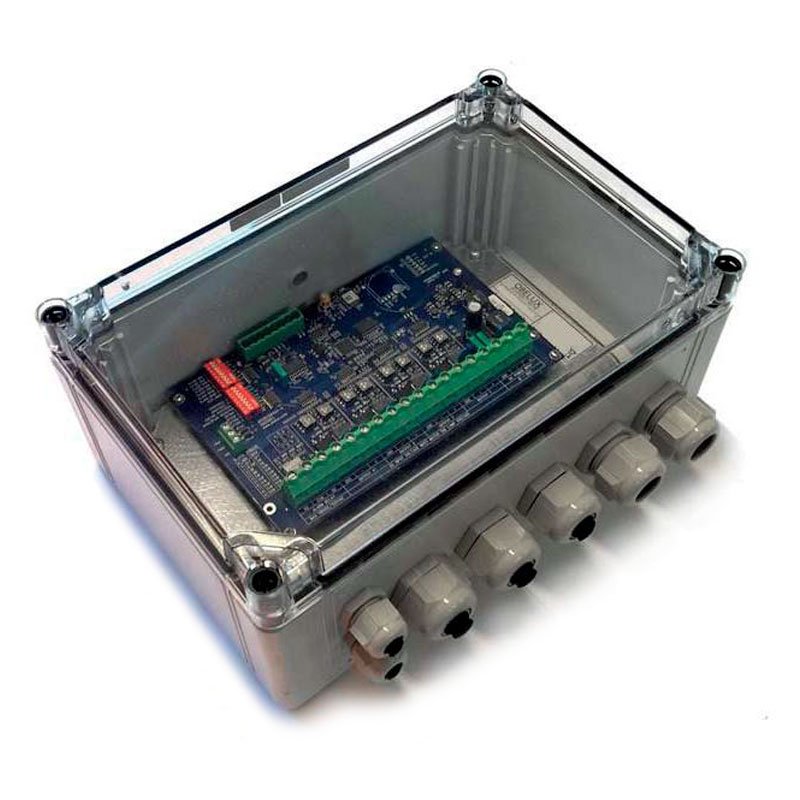 CONTROLLERS
– CSW & LHC units are used for controlling and monitoring aviation warning lights.- Fault Monitoring, photocell, several flashing modes, synchronisation with GPS, Main/spare switch-over, alarm output, GSM fault monitoring system available (SMS alarms), monitor over internet etc



---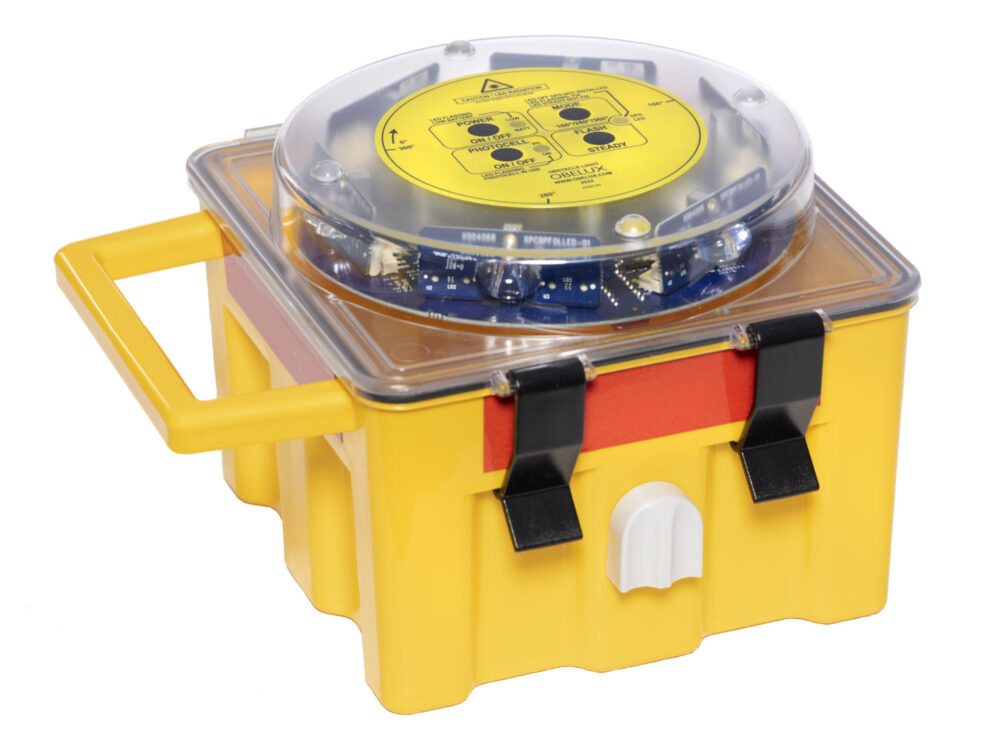 PORTABLE LIGHTS
– Robust externally rated Red and Blue low intensity portable aviation lights fully compliant to ICAO, EASA, DIO and FAA.
– Programmable to 90°, 200° & 360°, built-in photocell & flashing modes, low battery indicator.
– Applications: Red mark obstructions and Blue for taxiway marking.
CST = Mounting Set P = Portable R = Red RB = Red Blue
---
CENTRAL PANELS, PHOTOCELL / FLASHER CONTROLLERS AND UPS BACKUP SYSTEMS ALSO AVAILABLE