GENERAL DATA
Architect: Scott Brownrigg
Developer: Crest Nicholson
Main Contractor: Wilmott Dixon
Airspace Protection Lighting: Medium Intensity ICAO Type-C
TECHNICAL DATA
Height: 90m
Floor Count: 27
Materials: Concrete, Steel and Glass
CEL Aviation Lighting: CEL-MI-ACWGAM
THE DEVELOPMENT
Centenary Key is a residential riverside development in Southampton. The development was captured for airspace protection aviation safeguard lighting.
Compliant CEL aviation lighting products have been installed complete with fault monitoring and battery backup.
AIRCRAFT WARNING LIGHTING
Robust CEL aviation lights compliant to CAA / EASA / ICAO installed complete with inbuilt BMS fault monitoring, WIFI monitoring and 3hr UPS battery backup.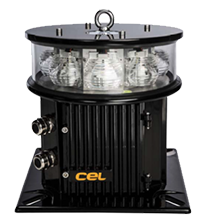 CEL-Ml-ACWGAM