GENERAL DATA
Architect: PLP Architects
Main Contractor: Multiplex
Airspace Protection Lighting: Medium Intensity ICAO Type C
TECHNICAL DATA
Height: 278m
Floor Count: 62
Materials: Concrete and Glass
CEL Aviation Lighting: CEL-MI-ACWGAM
THE DEVELOPMENT
22 Bishopsgate became the tallest development in the City of London. During the construction phase, CEL deployed compliant CAA aviation lighting complete with 3hr battery backup to provide temporary aviation safeguarding.
Medium Intensity lighting was fitted to comply with the captured by CAA ANO regs.
CEL Aviation Lights are LED-based offering lifetime and reliability, controlled and monitored by the CEL controllers linked to the BMS for remote monitoring.
AIRCRAFT WARNING LIGHTING
Robust CEL aviation lights compliant to CAA / EASA / ICAO installed complete with inbuilt BMS fault monitoring, WIFI monitoring and 3hr UPS battery backup.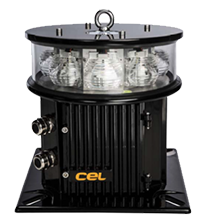 CEL-MI-ACWGAM