GENERAL DATA
Architect: Foster + Partners
Developer: Berkeley
Airspace Protection Lighting: Medium Intensity ICAO Type C
TECHNICAL DATA
Height: 150m + 137m
Floor Count: 43 + 36
Materials: Concrete, Steel and Glass
CEL Aviation Lighting: CEL-MI-ACWGAM
THE DEVELOPMENT
Carrera and Valencia respectively are towers that form a tall tower residential development being captured for CAA ANO airspace protection lighting for en-route obstacles.
CEL Aviation Medium Intensity lighting is fitted to roof levels, and are LED based offering longevity and reliability including 3hr UPS backup. Lighting is linked to building management systems for remote fault monitoring and control.
AIRCRAFT WARNING LIGHTING
Robust CEL aviation lights compliant to CAA / EASA / ICAO are marine grade design including A316 stainless steel end parts. CEL aviation lights are WIFI, GPS, Modbus and photocell enabled.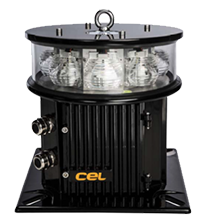 CEL-MI-ACWGAM