GENERAL DATA
Architect: Hodder + Partners
Developer: Watkin Jones
Airspace Protection Lighting: Medium Intensity ICAO Type-C & Infrared Night Vision 850nm
TECHNICAL DATA
Heights: 104m
Floor Count: 33
Materials: Concrete, Steel and Glass
CEL Aviation Lighting: CEL-MI-ACWGAM
THE DEVELOPMENT
Eleanor Rosa House student halls accommodation development in Stratford, East London, located near to the Olympic Park.
CEL aviation lighting specialists were recommended, to offer antiglare 270° directional lighting mitigate the raised suspicion of fire – red light/steam/smoke plume light clash from smoke contamination from the roof chimney flue.
CEL compliant lighting products to achieve the required aviation safeguarding from aircraft and helicopter traffic routing nearby also compatible with night vision goggles with WIFI control and fault monitoring.
AIRCRAFT WARNING LIGHTING
Robust CEL Aircraft Warning Lighting in strict compliance to captured CAA / EASA / ICAO regulations installed complete with inbuilt BMS fault monitoring, WIFI monitoring and 3hr UPS battery backup.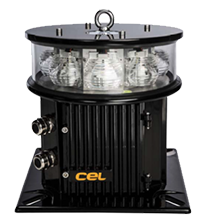 CEL-MI-ACWGAM